9 Technology Trends in West Africa for 2021
Ever seen a successful football player that refused to go towards the ball?
Neither have I.
The most successful football players always gravitate towards the ball. They go where the action is. This is exactly what we must do with our careers and business in 2021.
We must understand the trends in our industry and position ourselves to take advantage of the trends. One famous entrepreneur that understood trends is Bill Gates.
In the winter of 1974, a young Harvard student named Bill Gates sees the Altair, the world's first personal computer, on the cover of Popular Electronics. Gates realizes that there's an opportunity to design software for the machine, so he drops everything and with the help of Paul Allen and Monte Davidoff spends the next eight weeks hacking together a version of the BASIC programming language for the Altair. The rest as they say is history.
"We must understand the trends in our industry and position ourselves to take advantage of the trends"
But how does one know what the trends are?
If you are in technology and do business or invest in West Africa, then you are in luck. We have studied the trends globally and leveraged our contacts and expertise in the West African IT market to compile this list of 9 technologies set to make an impact in 2021.
And if you stick to the end of this article, I have some useful information for you..
TREND #1 : Business intelligence/ Data Analytics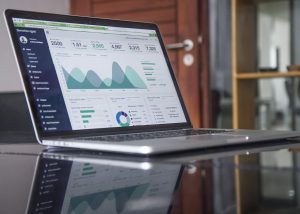 Photo by Carlos Muza on Unsplash
Everyone says 'Data is the new Oil'. Well its not quite true yet for West Africa. But Data is still set to be bigger in 2021 in West Africa. Nothing gets individuals budgeting and studying spreadsheets like when there is a scarcity of funds. It is the same for businesses and Governments.
As many West African economies look to recover from the shocks of 2020, there will be an increased need for accountability and transparency.
Businesses need to be more accurate in their decisions and will be relying on data to make better decisions. Beyond that, businesses will need to show ROI on initiatives and projects to shareholders and their boards. All these will be driven by Business Intelligence and Data Analytics.
Interestingly enough, governments in West Africa also need to be more accountable (or at least pretend to be) in 2021. Many of these governments need loans and grants from the likes of IMF and World Bank and these funding channels will come with stringent Monitoring And Evaluation conditions. All these points to the significance governments, NGOs and International Development Agencies will place on Data Analytics and reporting in 2021.
TREND #2: Application Development
You must have heard that 'Digital Transformation' is the IT buzzword these days. Well, more than just a buzzword, businesses are taking it very seriously. Digital transformation is a big deal for them and no digital transformation journey can be complete without Software.
"… no digital transformation journey can be complete without Software."
In 2021 organizations of all sizes are set to automate key processes and invest in more digital channels to reach their customers. From building websites to creating more complex Solutions, local application developers and development firms will certainly be very busy in 2021.
TREND #3: Cloud Infrastructure and Applications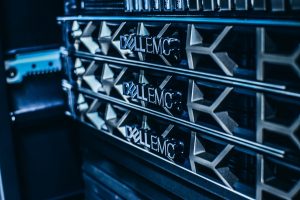 Photo by Marc PEZIN on Unsplash
Sad to say, but a significant percentage of businesses recorded zero revenues and productivity during the Covid-19 lockdown of 2020. Many businesses and government ministries were just not set up to operate virtually. In 2021, these businesses will not be making such mistakes again.
Cloud applications like Microsoft Office 365 and Google for Business apps will be heavily in demand as SMEs wake up to the reality of hybrid work models. Cloud infrastructure specialists are likely to be in demand as larger enterprises invest significantly to migrate key data and infrastructure to the public cloud platforms such as Microsoft Azure and Amazon AWS.
TREND #4: CyberSecurity
In its 2021 forecast, Gartner predicted worldwide IT spending on security software will increase the most in 2021. This will be primarily driven by businesses investing to make remote working more secure and productive.
In addition, West Africa's gradual move to a digital economy is also expected to increase the spending on Cybersecurity. There is one other reason that Cybersecurity spend is set to increase in countries like Nigeria.
"Yahoo! Yahoozee!"
An unfortunate result of a contracting economy that does not create jobs for its young population is the increase in crime. And cybercrime is fast becoming a core preference of these criminals. Needless to say, organizations will be spending more to bolster their cyber defenses so as not to lose their businesses.
TREND #5: Enterprise Applications End of Life
Photo by Maxim Hopman on Unsplash
Did you know that many established companies with great brands are actually running on aging enterprise applications that should really be in museums?
These established brands have struggled to respond to rapidly changing consumer needs and their aging infrastructure is partly to blame. So why don't they just request upgrades from existing vendors? It is not that straightforward.
Industry insiders say that Chief Information Officers are increasingly getting frustrated with their foreign core applications and enterprise software. They are becoming too inflexible to cater to the unique needs of doing business in Africa. Furthermore, the costs of support have increased over the years due to significant depreciation in local currencies.
It seems it will be a good year for local software vendors with comparable offerings after all.
TREND #6: Ecommerce
If I get another shot to run a new business, it has to be in eCommerce.
Ecommerce was hands down the winner of 2020. All those customers locked at home with little to no choice but to use eCommerce platforms to buy essential goods!!!
For merchants that lost out on the eCommerce boom in 2020, they certainly will not be making the same mistakes twice.
Many small merchants are set to invest in e-commerce this year either by building their dedicated online shops or using a marketplace like Jumia. There is however one eCommerce segment that looks extremely interesting for 2021.
"Many large supermarket chains have little to no eCommerce capabilities and small independent retailers are taking advantage of that gap"
It's in the online grocery eCommerce segment. Many large supermarket chains have little to no e-commerce capabilities and small independent retailers are taking advantage of that gap. These small independent retailers are conducting business over WhatsApp and social media successfully. But as demand increases, they will soon need to scale.
With the need to scale, we should see more dedicated online grocers that can take advantage of this relatively untapped segment.
TREND #7: Mobile
Photo by Jonas Lee on Unsplash
As of January 2020, the total number of Active telephone subscribers in Nigeria alone was 185.9 million. These are significant numbers that businesses just cannot ignore.
As business leaders in West Africa put Digital Transformation high on their agenda for 2021, a key component of this transformation is set to be in Mobile.
Businesses that don't have a mobile application, will be looking to get one this year. Businesses that do have mobile applications, will be looking to expand their mobile capabilities. Either way, Mobile is set to continue its upward trend in West Africa.
TREND #8: Digital Marketing
If you are reading this article, then you are probably online. The cold reality is that once you are done here, there are thousands of other businesses just waiting to catch your attention next.
"The cold reality is that once you are done here, there are thousands of other businesses just waiting to catch your attention next."
These businesses are prepared to use every and any digital marketing tool at their disposal to get your attention. And guess what?
Remember how some businesses were not prepared to operate virtually during the lockdowns? Well, these businesses are all coming online and they will also be looking to catch a slice of your attention. Digital Marketing platforms and players are set to be the winners of this trend.
TREND #9: Communication and Collaboration
Photo by Chris Montgomery on Unsplash
Zoom, Microsoft Teams, and other popular collaboration tools did extremely well in 2020 because everyone was working from home. This trend is set to continue in 2021 because the Covid-19 pandemic is still far from over.
As at the time of writing this article, countries like Nigeria are still experiencing their second wave. Remote working and virtual learning will likely continue all through 2021. As things go back to normal, industry observers predict that more companies will adopt hybrid work models for the foreseeable future. And let's not forget religious organizations.
Religion plays a very important role in African culture and places of worship will continue to invest more in virtual ministry to reach their congregation.. In 2021, religious organizations will be investing heavily in streaming and communication tools.
Before you go
I promised you some useful information.
If you need to hire IT professionals, then check out the newly launched www.plentytechjobs.africa site. With over 5,000 IT professionals on the platform, PlentyTechJobs is the fastest way to hire IT, staff, in West Africa.
And best of all, it's free to post your jobs!